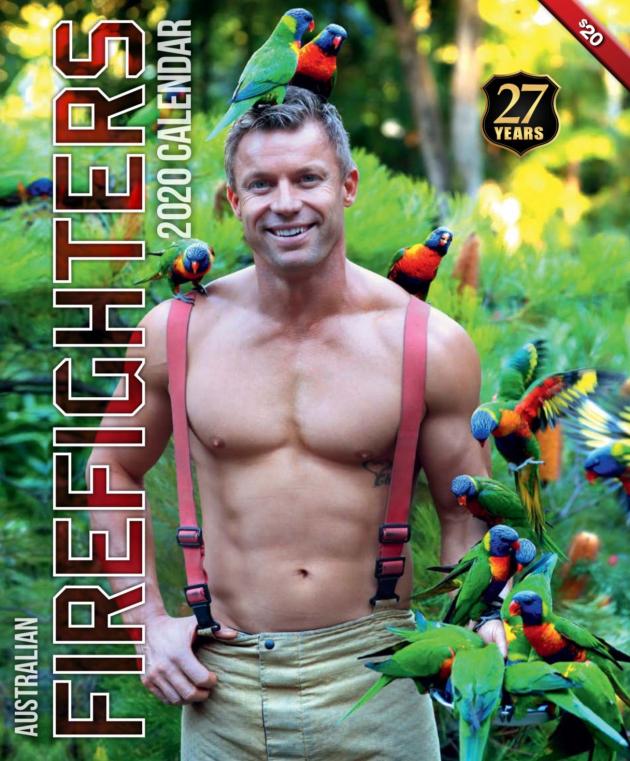 2020 Firefighters Calendar 'Wildlife Calendar'
Featuring Madagascan Lemurs, a Tamarin Monkey, Splodge the Goanna and Bagi the Red Tree Kangaroo along with the worlds largest rodent…an adorable Capybara called Elaine.
Read more
If you're a lover of feathered friends you will adore the gorgeous colours of the Rainbow Lorikeets on the cover. Inside the calendar we have Jessie the fiercely stunning Wedge Tailed Eagle, Gandalf the Sulfur Crested Cockatoo and a gorgeous owl named Toohey who has the goldest eyes you have ever seen!
Of course our Australian natives are never forgotten with extraordinary photos of Bluey the Red Kangaroo, a Koala named Cindy, Digger the Golden Brushtail Possum, Turtle the Echidna and Marrok the stunning Alpine Dingo.
All the animals featured in this calendar are from Currumbin Wildlife Sanctuary.
Calendar size: 290mm x 240mm
Sorry, this item is sold out
We accept Visa, Mastercard, Paypal, Afterpay and Zip
Worldwide shipping providers include AusPost, DHL & UPS
Meet the firefighters from this calendar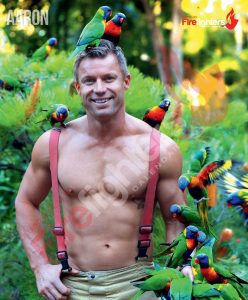 Aaron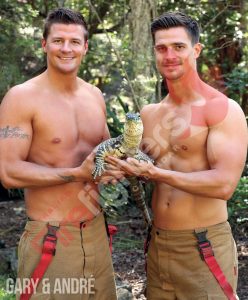 Gary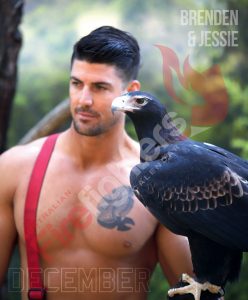 Brenden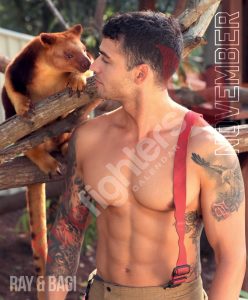 Ray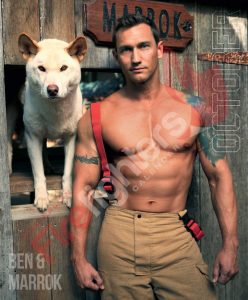 Ben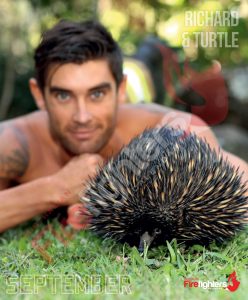 Richard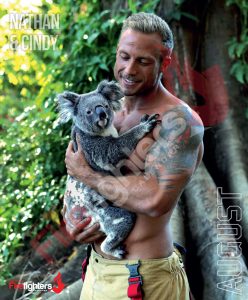 Nathan
Brenden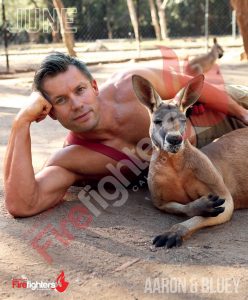 Aaron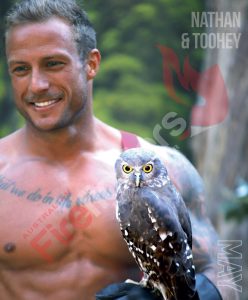 Nathan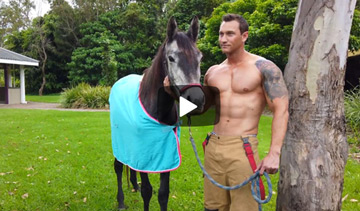 Watch Now:

2020 Calendars 'Behind The Scenes'

Enter your details and we'll email you exclusive behind the scenes footage from the 2020 shoot!
Since 1993, we have raised over
$3,000,000.00