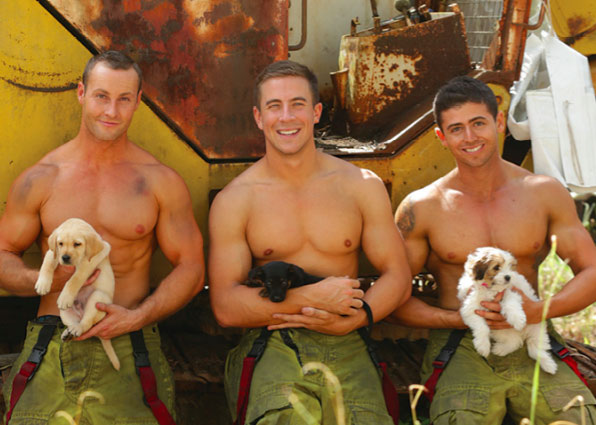 The smoking hot models you've come to love from the annual Australian Firefighters Calendar could be outshined by their co-stars in 2017.
The 12 firefighters, who battled it out against 100 other hunks for the spot, are sharing their monthly spread with puppies that need happy homes in an effort to raise money for the RSPCA and Mates4mates, alongside their annual donations to The Children's Hospital.
The Firefighters Calendar stumbled upon the idea when their cover model, Jeff, posted a photo with his new puppy and it went viral – gaining 1.4 million views on Facebook alone. The organization realized they'd not only tapped into an enthusiastic market but had the ability to help more in need.
As of 2016, the Firefighters Calendar has raised an amazing $2.1 million AUD for their causes, and they want 2017 to be their best year yet. Along with new donations to their partners at RSPCA and Mates4mates, the Firefighters calendar is raising much-needed funds for the pediatric burns center and Camp OZ – a child burn victims program that's so underfunded it risks being shut down.
David Rogers the Director of the Firefighters calendar says these heroes are endlessly selfless – risking their lives on the job, and now spending their free time advocating for those who can't speak up for themselves. "A Firefighter once said to me that they are all nuts. The run into the same building that everyone else is running out of."