2021 Calendars will be available from October 7
Pillowcase Dog
Those long nights of isolation don't seem so bad when you have rescue puppy George and Firefighter Nathan to keep you company!
This standard pillowcase is a double sided print and is made of velour. It has a zip close to make sure your pillow stays where it is meant to.
Dimensions: 75x 50cm (approx 29.5" x 19.5")
Sorry, this item is sold out
We accept Visa, Mastercard, Paypal, Afterpay and Zip
Worldwide shipping providers include AusPost, DHL & USPS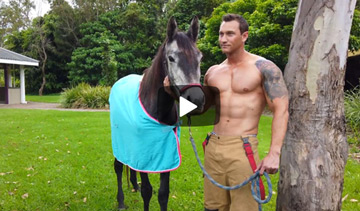 Watch Now:

2020 Calendars 'Behind The Scenes'

Enter your details and we'll email you exclusive behind the scenes footage from the 2020 shoot!
Since 1993, we have raised over
$3,000,000.00